When:
November 25, 2018 @ 11:00 am – 12:45 pm
2018-11-25T11:00:00+00:00
2018-11-25T12:45:00+00:00
Cost:
£25 door / £20 advance
DESCRIPTION
Ben Lowrey's showstopper Handstand workshops are designed to progress Yoga, Pole & Fitness enthusiasts towards a solid and confident handstand.
PLEASE READ THE FULL DESCRIPTION. IMPORTANT INFORMATION CONTAINED.
Photos •
Videos • http://circoplex.com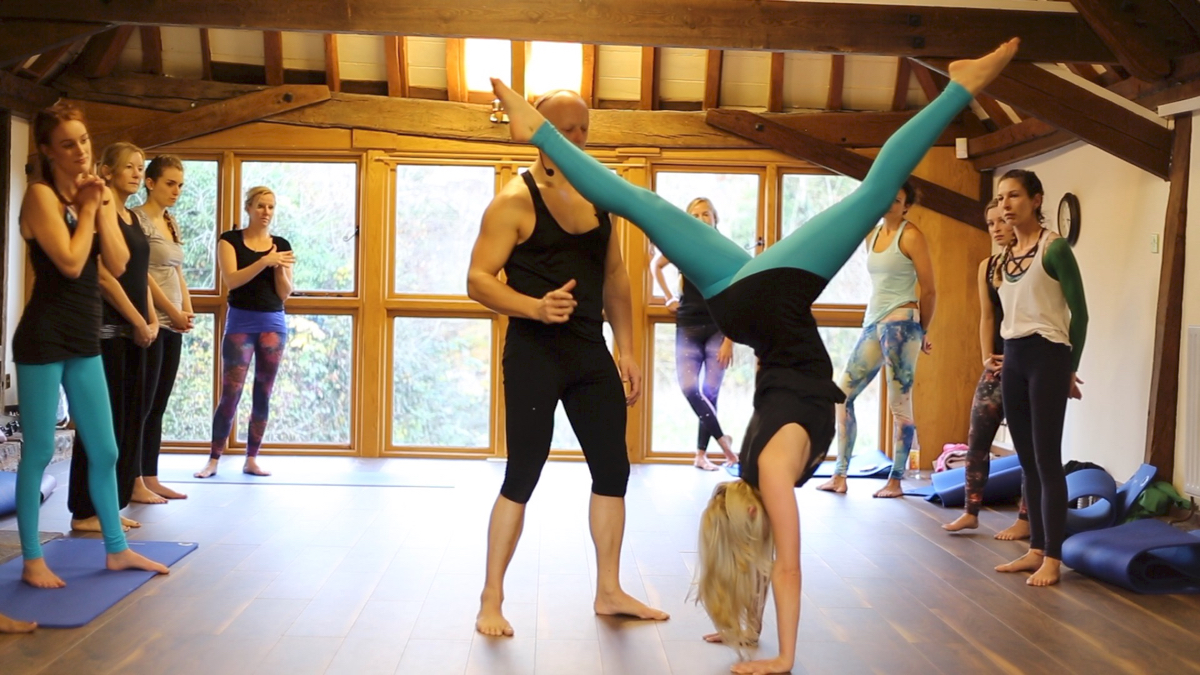 The workshop is suitable for beginners who cannot yet balance. So long as you can confidently support your own body weight by doing a crow, headstand, bunny hop across the room, or handstand against a wall, you'll be fine.
Participants will be shown how to spot each other safely, and everybody will be given exercises to challenge their ability.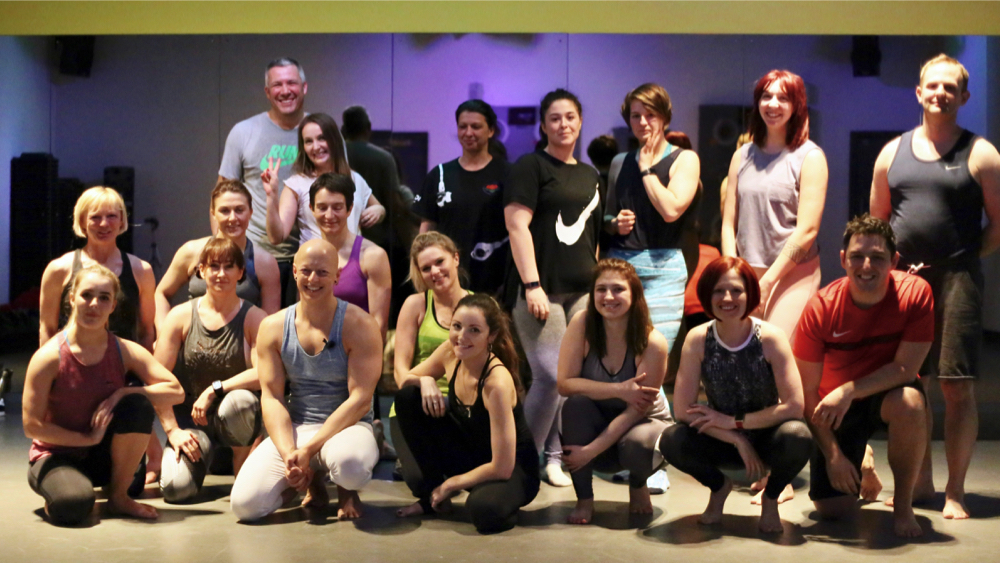 The workshop is often attended by Yoga & Fitness instructors who wish to fine tune their handstand knowledge and learn new drills which they can show their students.
There is a strong emphasis on fun, movement, variety, and we will spend time on Yoga inversions + basic acrobatic movements such as cartwheels, walking on hands, and handstand to forward roll.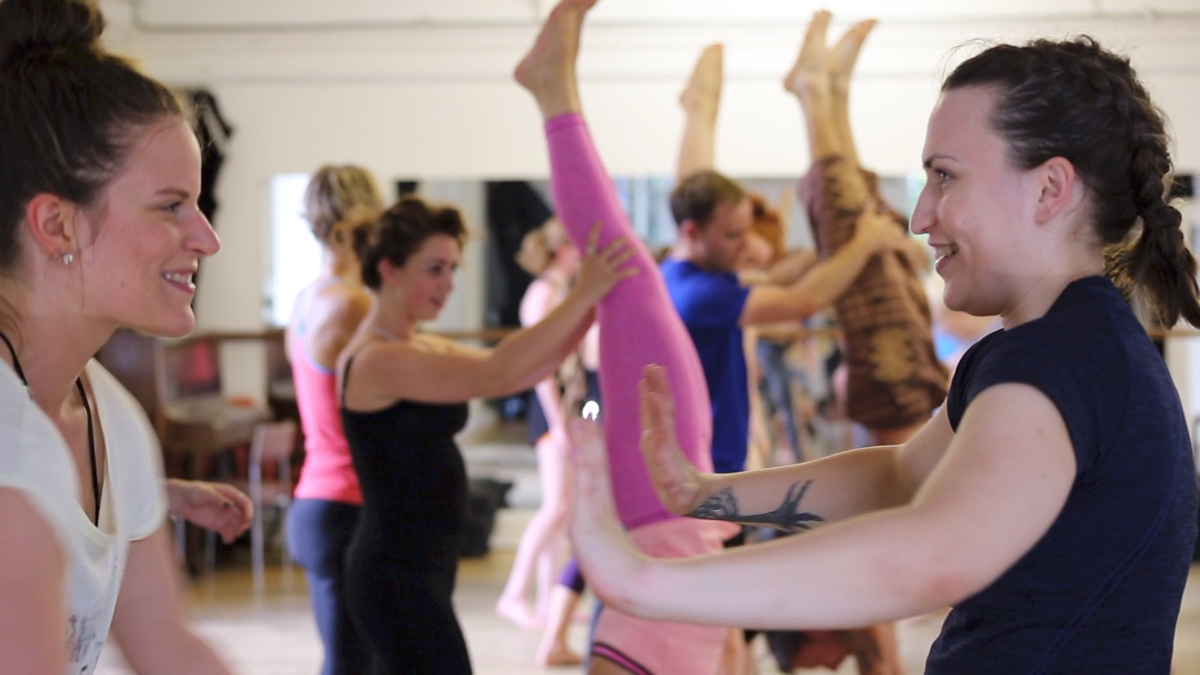 This workshop is suitable for people who practise yoga, pole, aerial, or fitness activities regularly and who wish to dedicate an entire training session to improving their Handstand ability.
We will work on a wide range of exercises designed to progress flexibility, strength, endurance, alignment and balance. We will spend time on head-stand, elbow-stand, and crow variations, but the main focus will be handstand.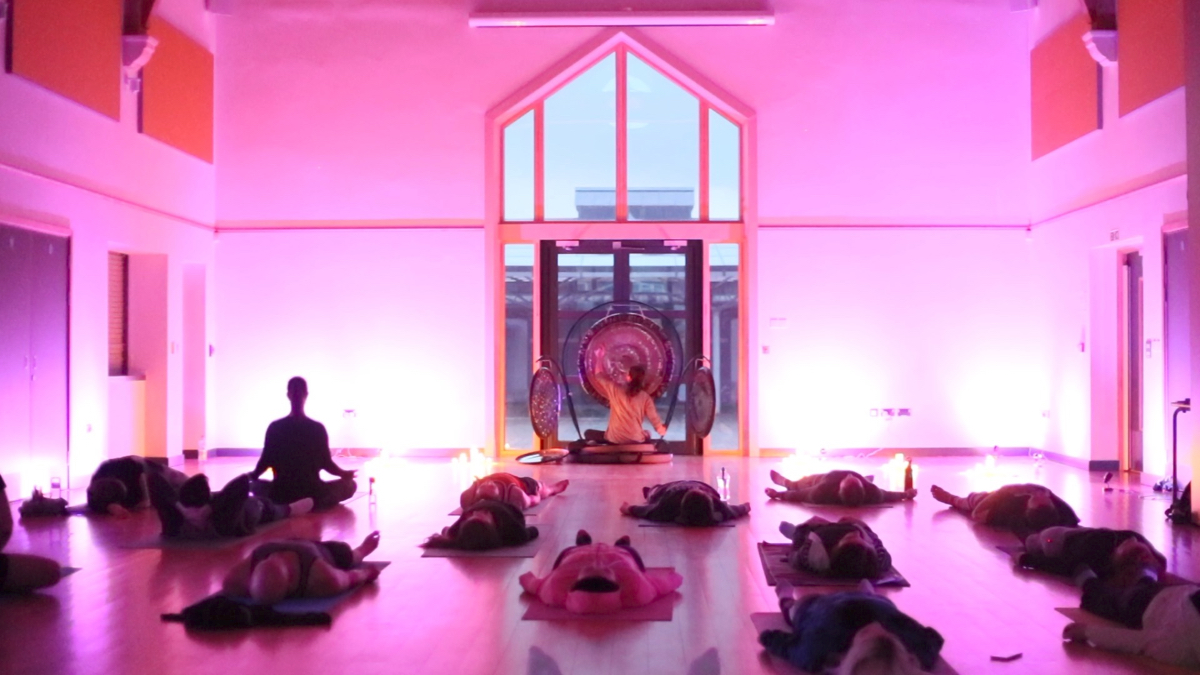 We will work in pairs to spot each other and also against the wall to develop a confident and controlled entry into the handstand.
The class is enjoyable and interactive and there is plenty of opportunity to work in pairs and meet new people. Many people find the journey towards handstand very addictive.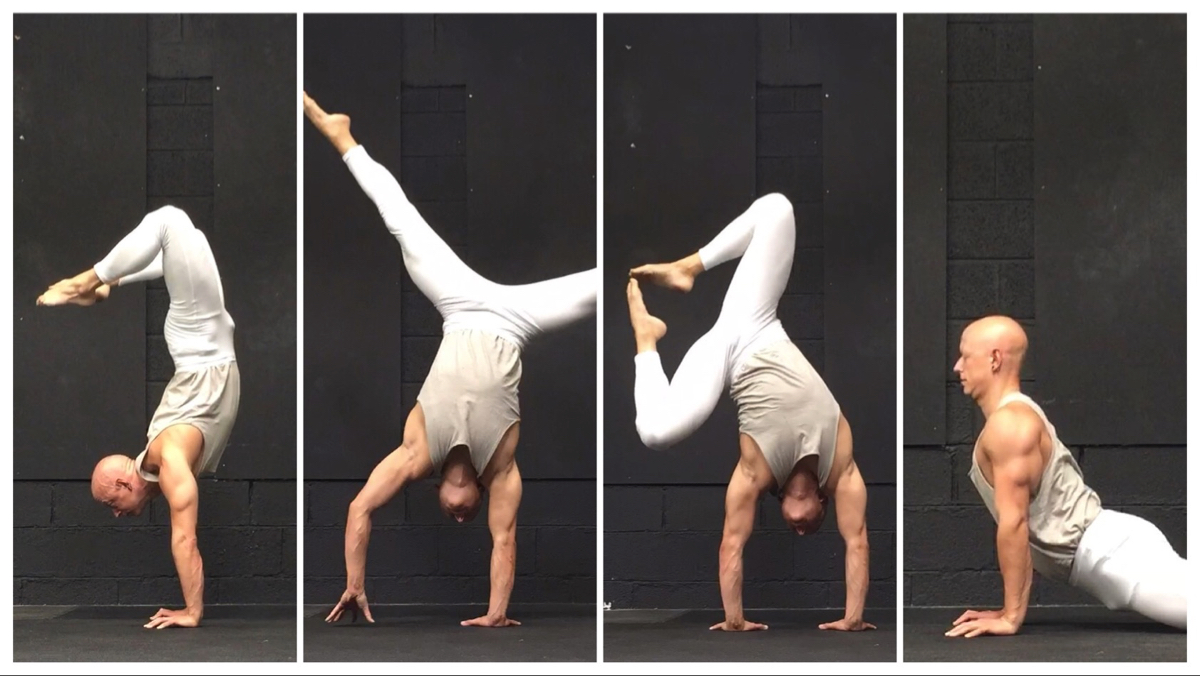 Warmup drills will be carried out in a gymnastic or fitness style and will be less like the kind of thing you do in yoga.
Ben Lowrey personally practises handstands for 2 hours per day separately from any additional gymnastics, dance, strength & flexibility training. This workshop will give you a taste of the kind of intensity and repetition that are required to make faster progress in your Handstand.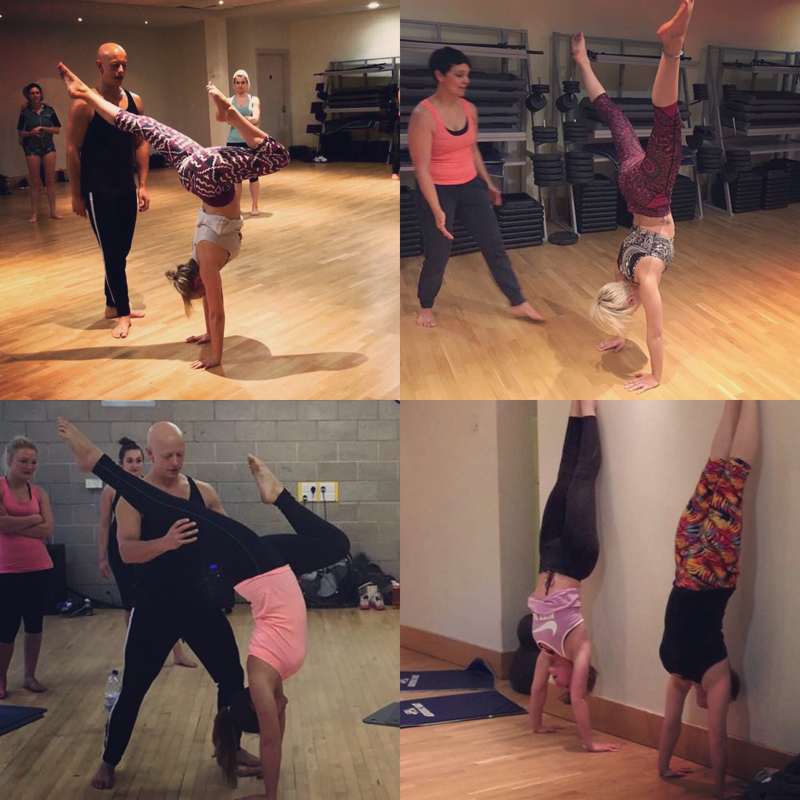 Fitness people will find this class useful to challenge themselves in new ways which are not part of the normal weighting & strength routines.
Yoga, Pole, Dance & Circus people will find this class useful to progress their stability and find ways to incorporate hand-balancing into their routines.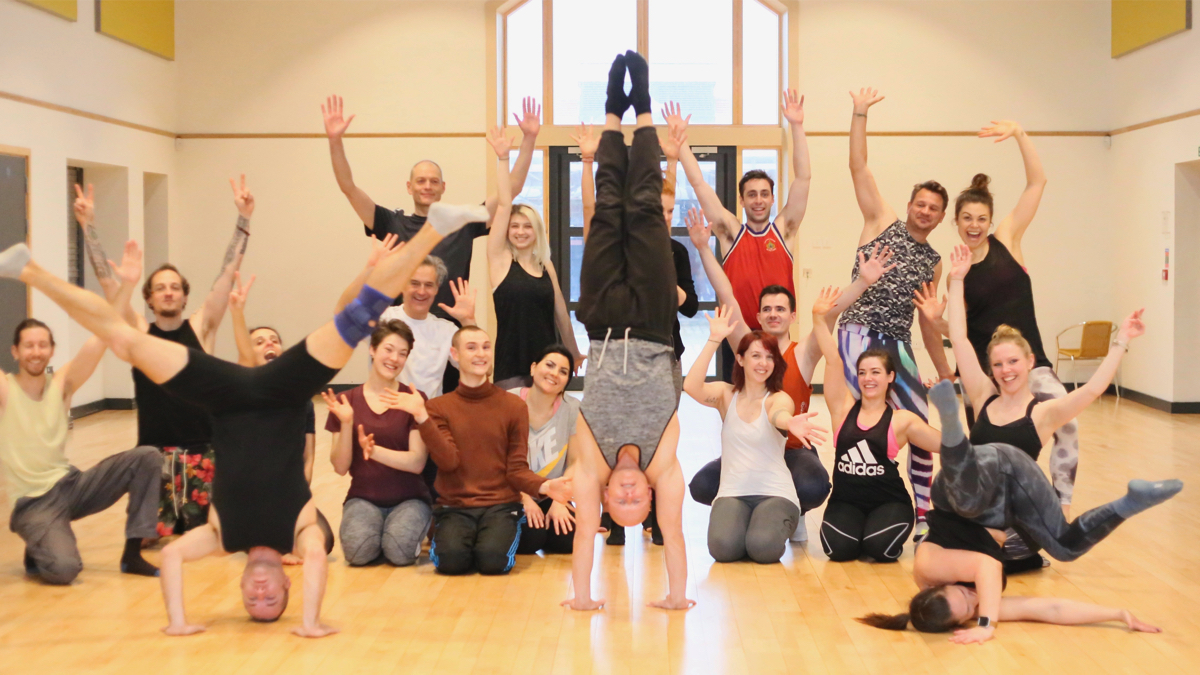 ———————————————
Here are some Frequently Asked Questions.
Is the workshop suitable for beginners?
Yes, so long as you can do a crow or a headstand, you'll be fine in this workshop. If you can bunny hop across the room or handstand against a wall that is ideal.
Is it suitable for people who can already handstand? Yes. Many attendees have a gymnastic background, or are advanced Yogis who have already mastered handstand to some degree. The class will be adapted to challenge whoever is present. It's very rare for people to feel under-challenged in the workshop.
Can children attend? No. It is an adult class, please only book if you can arrange childcare. Many of the people attending are professional Circus performers, Yoga teachers, Pole teachers (aswell as casual enthusiasts) who want to focus and progress their skills. The environment is not suitable for children to spectate. Teenagers with gymnastic experience are welcome to attend.
What should people wear? Normal comfortable gym/yoga clothes is fine.
Can you really fill a whole workshop with just handstands? Yes. There is a lot to work on. Flexibility, Strength, Balance. We work in pairs to spot each other and there is a lot of different exercises we will practise. The class is very fast paced and the time flys by. People are often surprised at how challenging it is.
What type of Handstand is it? Circus Handbalancing. We will train in the way a professional Circus Handbalancer would train. Yoga, Capoeira, Crossfit, Gymnastics, Break dance, all approach handstands in different ways. The strictest form is Circus Handbalancing.
Is this workshop suitable for professional Circus Handbalancers? No. This workshop is aimed at general population yoga + fitness enthusiasts. One-arm and performance level skills are beyond the scope of this workshop.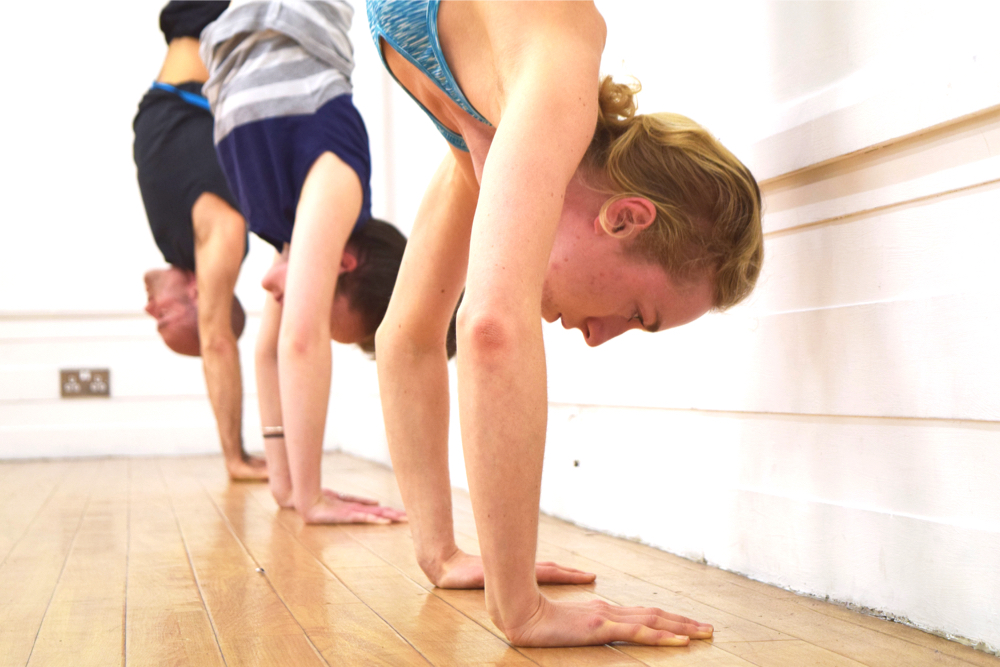 If you need to contact me feel welcome to call, text, or email.
07747571426
benlowrey@me.com
All event dates are listed on http://circoplex.com
PLEASE NOTE
No refunds. Booking a place is a commitment. Marketing decisions are made based on how many places have sold. If you cannot attend, you may arrange for somebody else to take your place. If you DO attend and find you are struggling too much, I will refund you.
You will be asked to sign a health waiver and video release. Many of my events are filmed for online marketing purposes and all participants are required to sign a video release form. This is not optional.